As each new social media post rolls out with another Rivian R1T delivered, those of us on the other side of the screen are left wondering: how long does it take to get a Rivian from reservation to your garage (or—even better—on a road trip)?
Delivery times for Rivians can be confusing, but in this article we'll explain the what and why of Rivian's vehicle delivery achievements and delays. Next, we'll walk you through the maze of current Rivian delivery dates and estimates. Finally, we cover the fastest way to get your hands on a Rivian of your own.
Why the Wait?
It's important to remember that Rivian is a startup company that's still learning the ropes of production. Their current vehicle output is only a trickle—just passing the 5000 unit mark from the beginning of production to this spring—compared to the number of reservations they currently have in the queue (upwards of 90,000).
Unfortunately, Rivian is also experiencing the same shipping and manufacturing scarcity problems as the rest of the world, with an extra tight pinch in the all-important area of battery components and supplies. The result? Long wait times for Rivian's trucks and SUVs with smaller pack sizes, and even longer waits for Rivians configured with Max battery packs.
To counter the supply chain problem, Rivian has been prioritizing certain configurations of their vehicles. They are also looking to economize wherever they can; as many critics (including Elon Musk) have noted, Rivian is currently losing money on each vehicle they produce. The company is at a critical juncture, and Rivian needs to navigate some difficult business decisions to move forward.
As a result, Rivian delivery times of the R1T and R1S are most heavily affected by these three factors:
Configuration (limiting supply chain difficulties)
Delivery location (keeping delivered vehicles close for full service)
Preorder date (maintaining a balance between original customer interest and higher profit margins from newer orders)
So how long does it take to get a Rivian? With the "why" out of the way, let's take a look at the "when," starting with Rivian's truck, the R1T.
Rivian R1T Delivery Dates
From Rivian R1T owner posts on social media and sites like Reddit, we're seeing completed R1T deliveries take as little as 40 days and as long as about 4 years and counting. Many original reservation holders from back in 2018 are still waiting for their production number to come up.
We mentioned earlier that Rivian production is prioritizing certain features and builds. This has R1T reservation holders who want the Max battery pack, manual or absent tonneau, or Ocean Coast interior shuffled farther back in line. On the other hand, Quad-Motor builds with the Large battery pack have been reported delivered in less than two months.
When you reserve your Rivian, choosing a build that Rivian is currently prioritizing might get you an earlier Rivian truck delivery date. However, it's important to note that since Rivian removed the ability to configure an R1T at the time of reservation, you won't be able to ensure your Rivian is a priority build before your name comes up in the queue. This factor does make delivery time even more difficult to predict.
Let's walk through the current estimates for each R1T equipment package:

R1T Launch Delivery Estimates
Reservations on the R1T Launch Edition are full; you won't be able to get a new one unless you're a reservation holder. The projected R1T Launch delivery window is anywhere from today (June 28) all the way through the first and second quarter of 2023.
Delivery greatly depends on the configuration selected. Standard package R1T Launch builds with a Large battery pack and either the Black Mountain or Forest Edge interior have reportedly been delivered in the least amount of time (currently in production). These configurations have been delivered regularly to pre-order customers since September 2021.
The R1T Launch with a Max battery pack is not expected to start delivery until the first or second quarter of 2023. Additionally, configurations with an Ocean Coast Interior are not expected to show up before Fall of 2022.

R1T Explore Delivery Estimates
As the lowest cost package of the R1T, the R1T Explore is not currently a priority on the production line. Deliveries of Rivian's R1T Explore package aren't expected until late 2023.

R1T Adventure Delivery Estimates
Quad-motor builds of the R1T Adventure have been delivered in record time, with at least one delivered in less than 40 days from the date of reservation. The shortest projected time frame for the R1T Adventure delivery is within 2-3 months. However, this is only true if delivery is taken near a service center and the configuration is on the priority line (currently, this seems to include the Quad-Motor, Large battery pack, and Forest Edge or Black Mountain Interior).
The Dual-Motor version of the R1T Adventure isn't expected to start delivery until 2024. The longest R1T Adventure wait goes to the Dual-Motor R1T Adventure with Standard battery, which is projected to start delivery later in the summer of 2024.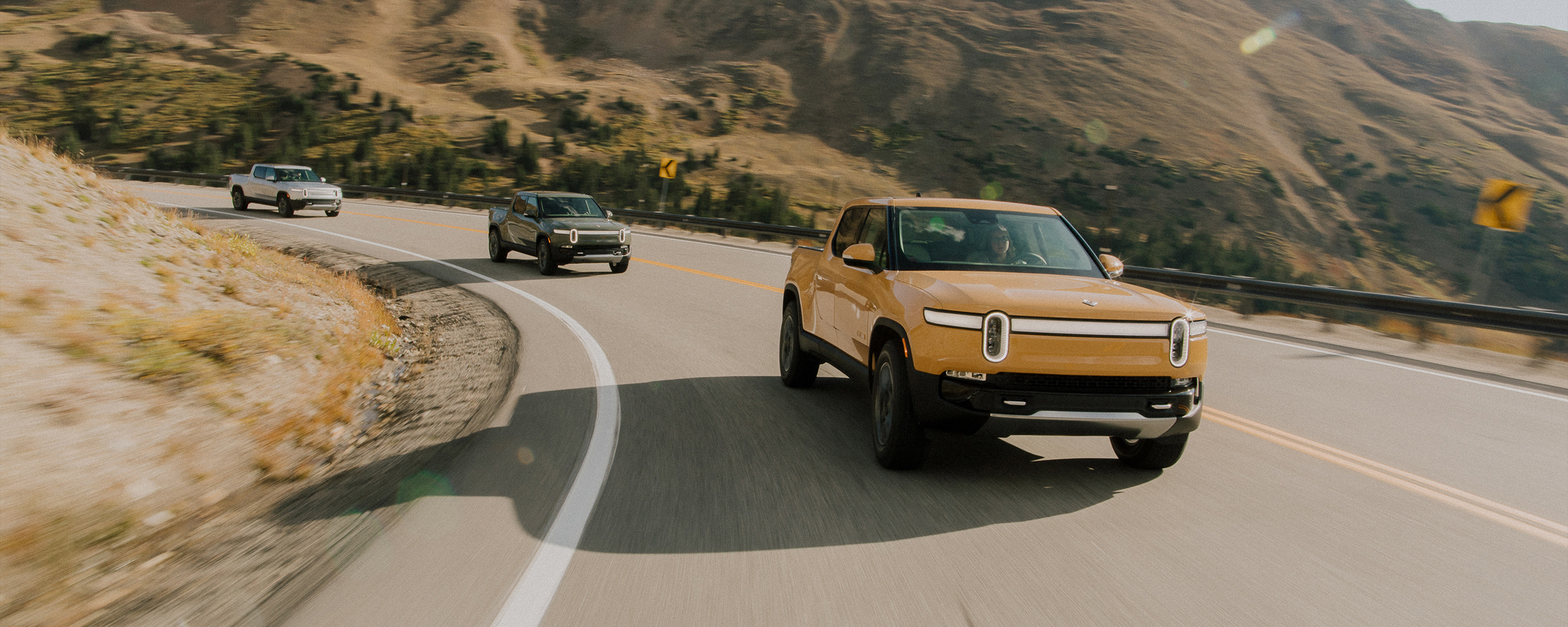 Rivian R1S Delivery Dates
Since the R1T is priority #1 for Rivian's consumer vehicle line, Rivian's SUV delivery date has been pushed back repeatedly. Prior to August 2022, only a few R1S Launch Editions have been delivered, and those have been in the hands of Rivian employees and executives. As of July 1st, 2022, most Rivian R1S delivery dates have been pushed back to the first half of 2023. However, there are some people (here and there) that have received an R1S. In fact, we've already listed one for sale on Find My Electric. But, they are relatively few and far between right now.
Likely, this means that R1S Launch and R1S Explore reservation holders who want the Max battery pack, manual or absent tonneau, or Ocean Coast interior have been shuffled farther back in line. These configurations may be waiting until the second half of 2023 or later for delivery.

R1S Launch Delivery Estimates
As with the R1T Launch Edition, reservations for the R1S Launch Edition are full. The R1S Launch was originally offered for preorder back in 2018, with the target delivery of August 2021. Rivian's SUV has been included in production as of 2022, but, as we already mentioned, R1S Launch deliveries have mainly been delivered to employees, but this is slowly changing with some deliveries happening in late August/early September 2022.
Most estimates placed the general start of the R1S Launch delivery in September or October of 2022, but the most recent update places many of the R1S Launch Edition deliveries in late 2022, or in the first half of 2023.

R1S Explore and R1S Adventure Delivery Estimates
Both the R1S Explore and R1S Adventure are still waiting on a delivery window announcement, though it certainly won't be earlier than 2023. If we can make assumptions from the R1T delivery situation, it is possible that some R1S Adventure packages will deliver at the same time as the R1S Launch Edition (sprinkling some higher dollar orders into the queue while Rivian increases production).
Again, we'd like to mention that since Rivian removed the ability to configure an R1S at the time of reservation, you won't be able to ensure your R1S Explore or R1S Adventure is a priority build before your name comes up in the queue. Choosing a build that Rivian is prioritizing might get you an R1S faster, but the reservation queue does make delivery time even more difficult to predict.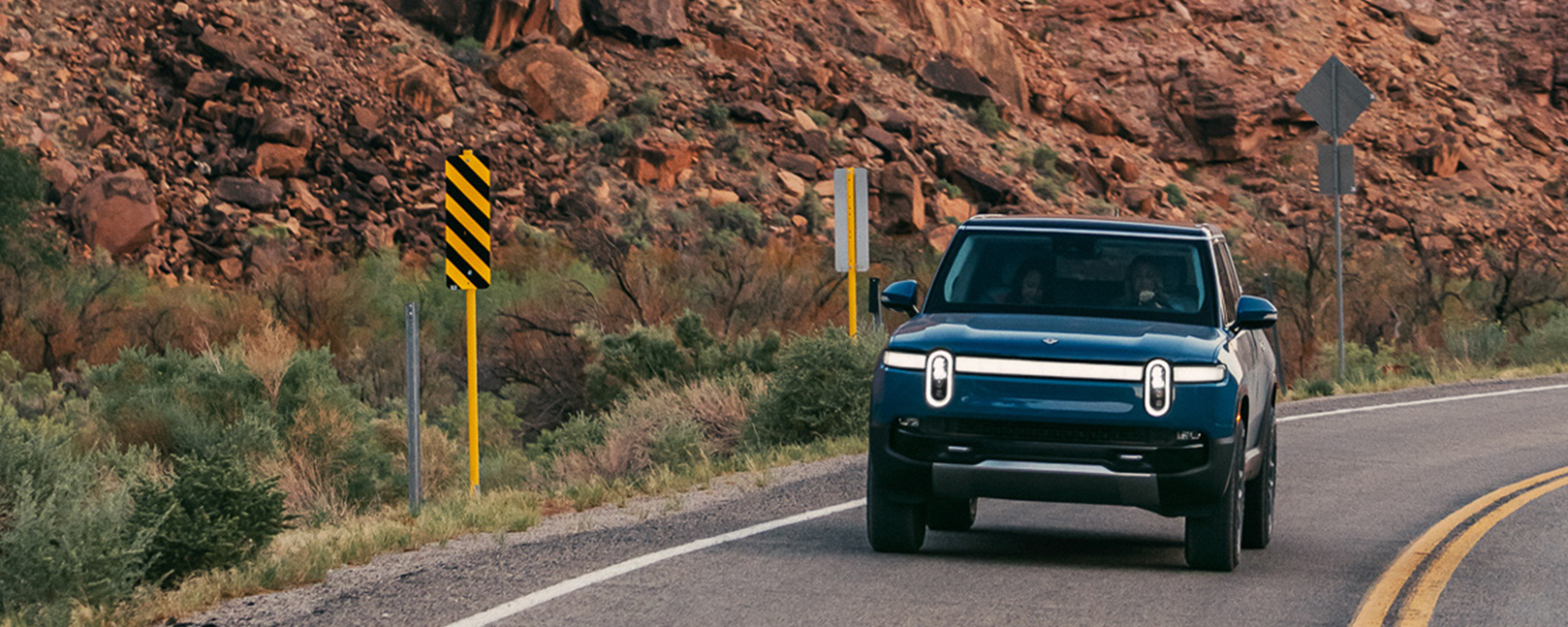 Alternative to the Wait: Used Rivian Listings
The reality of directly ordering a Rivian is that delivery time can vary widely, from a few months to a few years. Coupled with the fact that Rivian prices will likely continue to increase, the uncertain wait can make purchasing a Rivian daunting.
The best way to avoid the wait and still get a Rivian of your own at a comparable price? Consider buying used! One upside of the long wait most reservation holders went through to get their Rivian is that some of them no longer want or need the one they received. You can beat the queue and get your hands on a Rivian in record time if you buy pre-owned. Plus, with prices for new Rivians only increasing, the current higher-than-MSRP price on used Rivians really isn't as bad of a deal as it seems.
With production still limited, there are an equally limited number of used Rivians for sale, but we've seen Rivians added frequently to a variety of listing sites. That said, the average, cluttered car listing site can be hard to filter through for EVs and the Rivian features you need. Fortunately, Find My Electric's listings are designed for exactly the kind of problem you face. We give you the tools you need to find the right Rivian quickly and efficiently.
The bottom line: if you don't want to wait months to get your hands on a new-to-you Rivian, you don't have to. Check out the full selection of used Rivians available right now on Find My Electric.
Looking for a Used Rivian?
Browse the selection of used Rivians listed on Find My Electric.
You don't have to wait for Rivian delivery dates — buy used and get your Rivian ASAP!